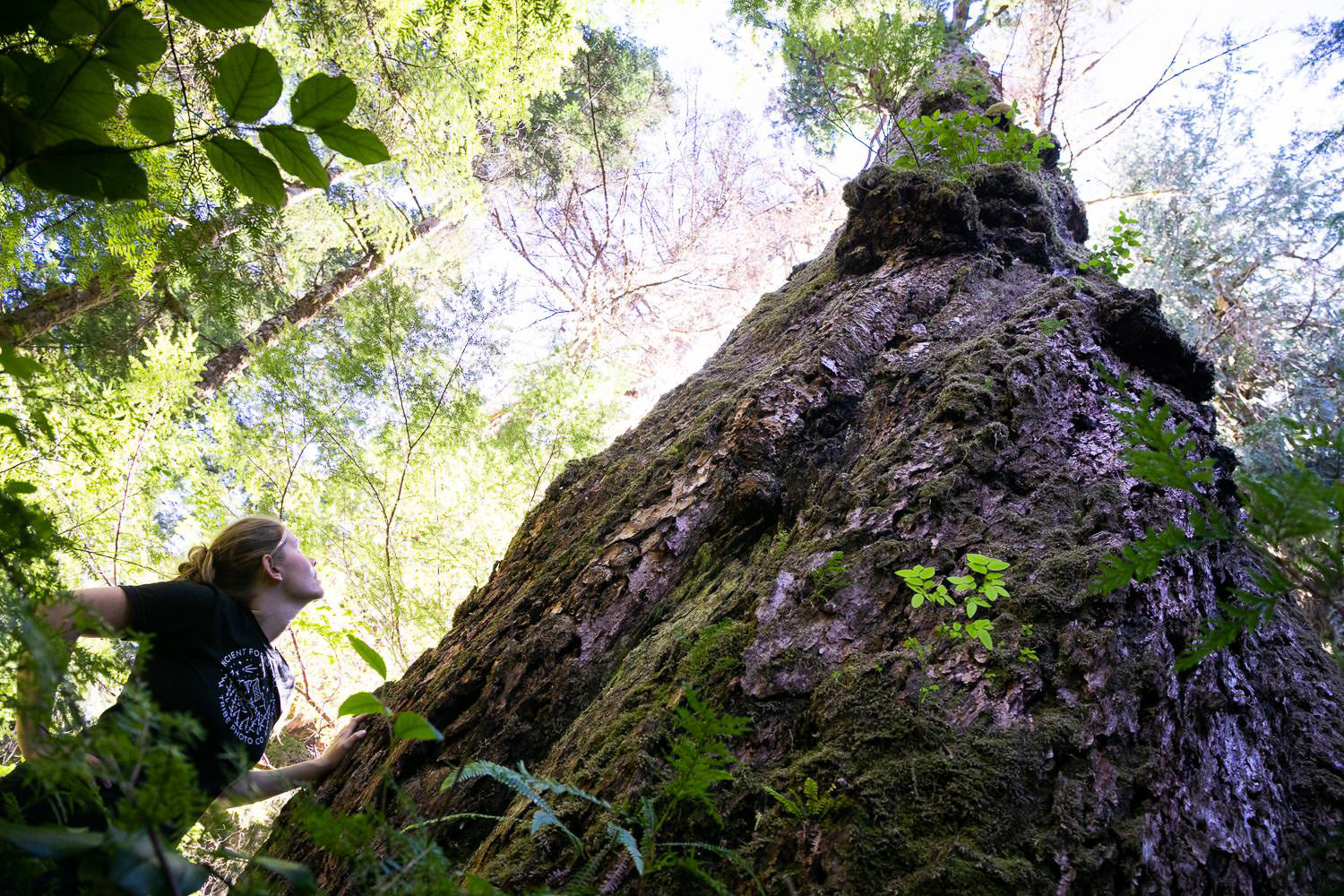 Apr 12
2021
Job Posting – Communications Coordinator
Duration: Full-time, permanent contract position
Location: Vancouver Island or Lower Mainland (home office). Must be willing/able to travel to Victoria occasionally and around the South Coast.
Compensation: between $55-$60,000 per annum
Deadline for applications: Sunday, May 2, 2021
Start date: May 17, 2021
The Ancient Forest Alliance (AFA) is a registered non-profit society dedicated to protecting BC's remarkable and endangered old-growth forests while ensuring a sustainable, second-growth forest industry. The AFA has grown rapidly since our founding in 2010, reaching international audiences through our hard-hitting advocacy and awareness-raising campaigns. We specialize in public education and engagement, building alliances with key allies, research, and lobbying governments to achieve policy change for BC's ancient forests. In 2020, the NDP provincial government made a promise to overhaul BC's forest policies and increase protection of old-growth forests. By joining the AFA at this pivotal time, you could be part of one of the greatest old-growth conservation wins in BC's history.
Position Overview:
The AFA is seeking a dynamic Communications Coordinator to develop creative and persuasive communications materials in support of our campaign and fundraising objectives. Reporting to the Executive Team, the Communications Coordinator will plan and develop content to raise awareness, educate, and inspire action among our large online audiences, while effectively engaging the news media and developing strategies to reach new audiences. Bring your creative new ideas and tactics to the challenge of elevating AFA's communications and online engagement to a new level. Use our extensive collection of captivating and professional photos to create compelling digital content and help us track data to improve our campaigns.
Key Responsibilities:
Plan and implement communications strategies and tactics
Create engaging and impactful content for fundraising and campaign activities, including newsletters, press releases, web articles, media advisories, and promotional materials for events
Lead digital and print communication projects, coordinating with external designers and vendors (e.g. brochures, AFA calendar, year-end mail-out, annual activity reports)
Oversee AFA's social media presence across all platforms (Facebook, Twitter, LinkedIn, Instagram, YouTube); Includes:
Monitoring and sharing emerging news and relevant digital content
Creating compelling content, including storytelling and social media graphics
Monitoring accounts, moderating discussions, and flagging potential issues
Collect, analyze, and report out on data related to social media, conversions, website traffic, and e-communications and translate data into tangible improvements
Land grants by helping write persuasive grant applications
Get out in the field and explore and document spectacular endangered old-growth forests.
Essential Skills
5+ years relevant communications experience
Experience working with, or demonstrated interest in, non-profit organizations
Experience in researching complex issues and developing communications strategies
Superior writing, editing and proofreading skills with very high attention to detail and accuracy
Strong traditional and social media skills
Demonstrated aptitude with organic and paid social media tactics
Knowledge of digital marketing tools and best practice, including email marketing, SEO, and Google Analytics
Proficiency in Microsoft Office; WordPress; MailChimp, Constant Contact, or other email marketing tools; and social media platforms
Graphic design skills and familiarity with Adobe Creative Suite an asset
Knowledge of conservation, forestry, and/or climate issues in BC an asset.
The successful candidate is someone who:
Is passionate about environmental conservation
Has a talent for strategic storytelling and for making complex ideas understandable and appropriate to specific audiences
Has a demonstrated desire to be bold and experiment
Has strong organizational and project management skills
Takes initiative and works independently, while also being a strong contributor to a vibrant team
Can work effectively under pressure and prioritize in order to meet deadlines
Reasons to join AFA:
Tight-knit, highly motivated, and supportive team.
Friendly and fun work environment with flexible work hours
Occasional team trips to beautiful, remote old-growth forests
Opportunities for professional development
The opportunity to contribute to a meaningful cause and to influence the outcome for BC's old-growth forests.
How to apply:
The deadline to apply is Sunday, May 2, 2021
Please submit your application to Andrea Inness at [email protected] with "Application: Communications Coordinator" in the subject line.
Please send a cover-letter and resume/CV in one PDF document with only your first and last names in the file name.
No phone calls please. Only those candidates selected for an interview will be contacted.
The AFA is an equal opportunity employer. Qualified persons are encouraged to apply regardless of their religious affiliation, race, age, sex, sexual orientation or disability. Please feel free to self-identify in your application if you would like to.
https://ancientforestalliance.org/wp-content/uploads/2020/03/nahmint-valley-huge-douglas-fir-tree.jpg
1000
1500
fairwindcreative
https://ancientforestalliance.org/wp-content/uploads/2014/10/cropped-AFA-Logo-1000px.png
fairwindcreative
2021-04-12 17:34:26
2021-04-21 23:12:04
Job Posting – Communications Coordinator