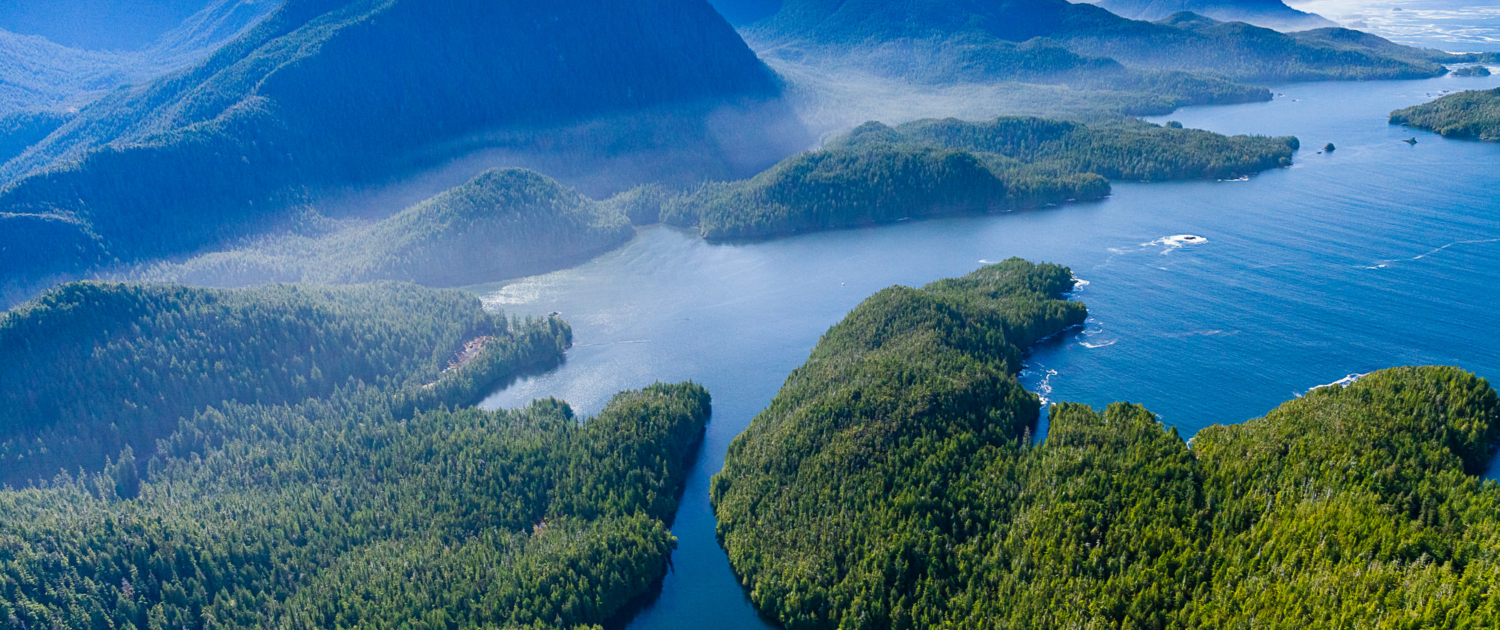 Dec 9
2022
BC Government Commits to Doubling the Protection of Lands in BC to 30% by 2030 and Creating a New Conservation Financing Mechanism to Help Establish IPCA's
For immediate release
December 9th, 2022
BC Government Commits to Doubling the Protection of Lands in BC to 30% by 2030 and Creating a New Conservation Financing Mechanism to Help Establish IPCA's.
Framework for increased protection has been laid, major funding now needed to make it succeed.
Victoria / Unceded Lekwungen Territories – The Ancient Forest Alliance commends the BC government for committing to protecting 30% of lands in the province by 2030, including through the creation of new Indigenous Protected and Conserved Areas (IPCAs), which would double what is currently protected in legislated areas in BC. Nathan Cullen, Minister of Water, Land, and Resource Stewardship, has also been directed in his new mandate letter from Premier David Eby to "develop a new conservation financing mechanism to support protection of biodiverse areas." No announcements around funding commitments have yet been made.
"The commitment to double legislated protected areas in BC has the potential to be a major step towards protecting endangered old-growth forests, ecosystems, and species across British Columbia," stated Ancient Forest Alliance Campaigner & Photographer, TJ Watt. "The new premier should be commended for this. To ensure these promises can be made a reality, it's imperative that major conservation funding is secured through the much anticipated BC-Canada Nature Agreement. We have the framework, now we just need the funding to implement it."
This is also the first time the provincial government has publicly acknowledged the need for conservation financing linked to protecting the most biologically diverse areas and the creation of new IPCAs. In British Columbia, under successive court rulings, First Nations ultimately decide which areas within their unceded territories get protected or not. The provincial government can provide enabling conditions for First Nations to protect old-growth forests by providing critical funding for land use planning capacity, stewardship jobs, and sustainable economic development linked to new protected areas. The province choosing the most biodiverse areas for candidate protected areas, should First Nations agree, is a vital step towards securing productive old-growth forests, where the greatest species richness tends to be.
"For years we have been pushing for the province to commit to conservation financing that links protecting endangered old-growth forests through Indigenous Protected Areas with First Nations' sustainable economic development," notes Watt. "Creating conservation economies that allow new, sustainable jobs and businesses to flourish while preserving imperiled ecosystems is a win-win for humans and nature. None of this happens for free, though. That is why the BC government now needs to accept and match the hundreds of millions of dollars that's available from the federal government for expanding protected areas in BC through the much anticipated BC-Canada Nature Agreement."
The federal government has so far committed $3.3 billion over 5 years to expand terrestrial ($2.3 billion) and marine ($1 billion) protected areas, along with several billion dollars more for "natural climate solutions" that often overlap with nature protection initiatives. BC's share of those funds is estimated to be between $200 to $400+ million, which also includes a dedicated $55.1 million Old Growth Nature Fund for the protection of the most at-risk old-growth stands, but only if the province matches this funding. When adding in potential funding from private donors, this could result in anywhere from $500M-$1B+ in total funding for conservation in BC.
"These latest commitments from Premier Eby appear to signal that the province is willing to move in the right direction. The Ancient Forest Alliance has long called for conservation financing to help establish new Indigenous-led protected areas that support sustainable enterprises, and for the government to adopt the federal protected areas targets at a bare minimum," said Watt. "To make sure their actions truly make a difference on the ground, they must focus on the old-growth forests most at-risk, such as those with the grandest trees in the valley bottoms, as well as other endangered ecosystems across the province. Doubling the protected areas in BC by scooping up vast areas not under threat while allowing the logging of thousand year old trees to continue will only fuel the rampant public cynicism that's resulted from broken political promises in the past. Ancient temperate forests in BC, and the communities and cultures that evolved amongst them for millennia, are counting on Eby to do the right thing."
For interviews please contact TJ Watt at [email protected]
Background:

Conservation financing is an approach that was successfully used on BC's Central and North Coasts, where $120 million was committed by the provincial and federal governments and conservation groups to support First Nations business development and economic alternatives to old-growth logging. The result was a globally significant conservation achievement, with 80% of what is now known as the Great Bear Rainforest being reserved from logging.
This funding helps to supplant the lost revenues and jobs from forgoing old-growth logging through the creation of alternatives such as eco-tourism, sustainable aquaculture, non-timber forest products, renewable energy, and even sustainable second-growth logging. It can also provide funds needed for First Nations' guardian and stewardship programs.
Old-growth forests are vital to support endangered species, First Nations cultures, the climate, clean water, wild salmon, and tourism. Under BC's current system of forestry, second-growth tree plantations are typically relogged every 50-60 years, never to become old-growth again.
https://ancientforestalliance.org/wp-content/uploads/2022/12/1-Klaskish-Inlet-Vancouver-Island.jpg
1333
2000
Kristen Bounds
https://ancientforestalliance.org/wp-content/uploads/2014/10/cropped-AFA-Logo-1000px.png
Kristen Bounds
2022-12-09 16:45:28
2022-12-09 16:49:11
BC Government Commits to Doubling the Protection of Lands in BC to 30% by 2030 and Creating a New Conservation Financing Mechanism to Help Establish IPCA's