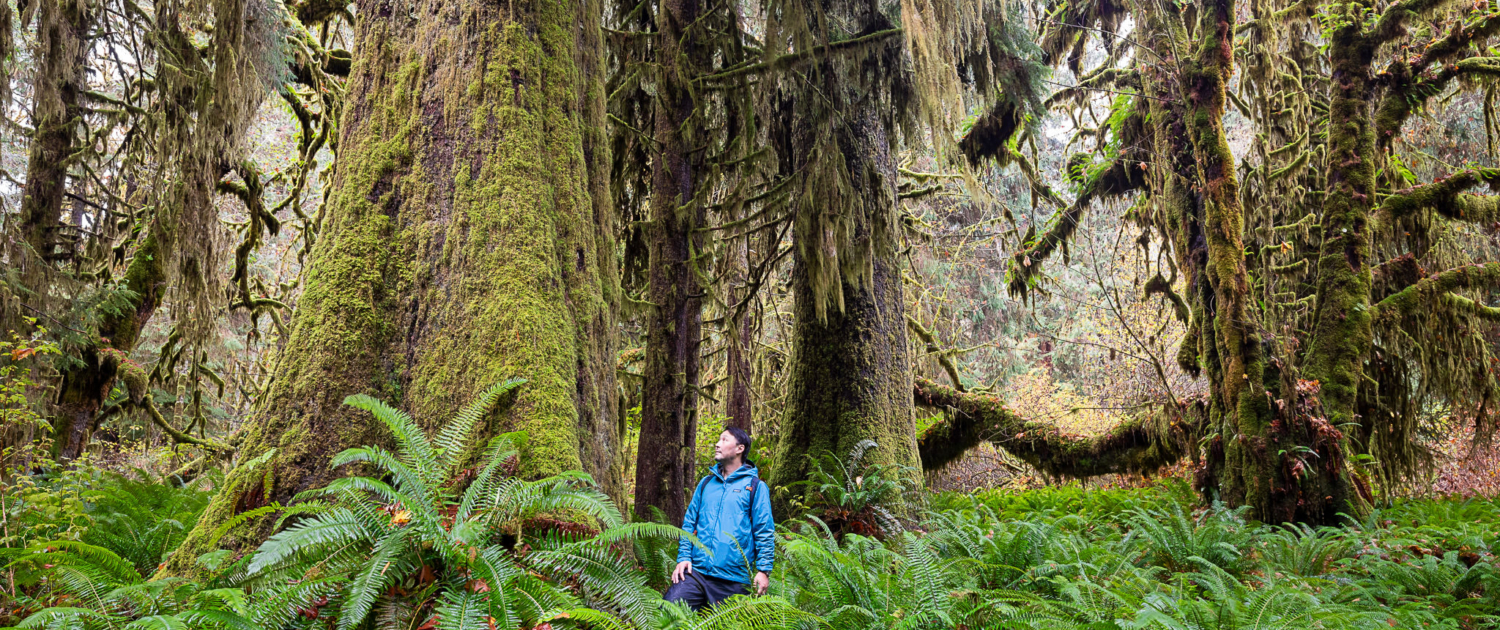 Nov 15
2023
BC Opens the Door for a Potential Paradigm Shift in Conservation
For Immediate Release
November 15, 2023
BC Opens the Door for a Potential Paradigm Shift in Conservation: Prioritizing Saving the Most Endangered Ecosystems via Ecosystem-Based Targets.
If done right, conservationists say the Biodiversity and Ecosystem Health Framework (BEHF) could ensure a major paradigm shift to safeguard the most endangered and least protected ecosystems, such as big-treed old-growth forests ("high productivity" old-growth forests with the classic forest giants) and diverse valley bottom and low elevation ecosystems — rather than the status quo of primarily protecting areas of low timber values. Conservationists commend the vision in the draft framework for being a potentially revolutionary game-changer in conservation, but the devil will be in the details when the framework is completed in the spring.
The Endangered Ecosystems Alliance (EEA) and Ancient Forest Alliance (AFA) are commending the BC government for developing a draft policy framework that intends to guide all new protection, conservation, and land-use activities in BC to ensure ecosystem integrity.
"We commend Premier David Eby and Minister Nathan Cullen for launching this potentially revolutionary game-changer in conservation, falling on the heels of their $1 billion-plus funding agreements to expand protected areas, announced earlier this month," stated Ken Wu, Endangered Ecosystems Alliance executive director. "If this framework results in science-based targets to protect the full diversity of ecosystems in BC, including factoring in 'forest productivity distinctions' to protect the classic old-growth stands that spawned the 'War in the Woods', then it would up-end the traditional conservation model in BC and across much of the world which seeks to minimize impacts of conservation on industry. In BC, the dominant paradigm has long focused on minimizing the impacts of conservation on the available timber supply for logging, thus emphasizing the protection of alpine, subalpine, far north, and bog landscapes with low to no timber values. Ecosystem-based targets mean that you aim protected areas establishment towards the most endangered and least protected ecosystems. Without ecosystem-based targets, it's like sending in a fire brigade to hose down the non-burning homes, while those on fire are largely ignored. Or a surgeon who makes no distinction between organs, and simply has a target in kilograms to remove. While much greater specificity is still needed as the BEHF moves toward policy and legislation, so far the province is largely signaling the right approach — and British Columbians will need to keep speaking up to make sure this policy lands right and is not a squandered opportunity."
In BC, typically the ecosystems least coveted by industry are the most protected, in particular those with low to no timber values, such as alpine, subalpine, far north, and bog landscapes. These are native ecosystems that deserve protection. However, to immediately tackle the urgent extinction and climate crises, a far greater emphasis needs to be placed on saving those ecosystems most at risk and coveted for development by resource industries (particularly logging in BC). These at-risk ecosystems (with the big, valuable timber) tend to be more concentrated at lower elevations in southern BC.
"This document represents a potentially profound and necessary change in BC's approach to nature conservation," stated TJ Watt, campaigner and photographer with the Ancient Forest Alliance. "For over a century in BC, the government has prioritized industrial extraction at the expense of ecosystems. Finally, we are seeing that focus change. This transformation cannot come soon enough as many of our richest and most biodiverse ecosystems have been pushed right to the brink. The framework, however, must adhere to the centrality of legislated protected areas as foundational to prioritizing ecosystem-based health. Overemphasis on developing ever more stringent methods to practice industrial extraction in threatened ecosystems instead of identifying the areas most in need of full protection will continue to see the erosion of BC's irreplaceable ecosystems. As this framework is further defined, we will need to see ecosystem protection targets focussed on the most biodiverse and threatened ecosystems such as productive old-growth forests. Without ecosystem-based protection targets to safeguard areas from industrial extraction, we will continue to see these ecosystems further chipped away at and degraded."
Key tenets of this agreement include a commitment to the creation of a "Provincial Biodiversity Officer" who would have responsibility for implementing the intentions of the framework, the development of updated guidance for the management of specific ecosystems, the acknowledgment of the need for protection of the most threatened ecosystems, and the acknowledgment of the need to maintain the natural range of variation in native ecosystems. Each of these represents key policy commitments that the EEA and AFA have advocated for and are critical tenets of ensuring a true paradigm shift in the management and protection of ecosystems in BC, particularly if targets include forest productivity distinctions (likely the largest uphill battle at this point). Despite these extremely positive signals, conservationists are cautioning that this framework must also recognize the critical role of legislated protected areas for at-risk ecosystems, not merely updated standards for exploitation.
To be an effective framework, the Biodiversity and Ecosystem Health Framework (BEHF) must include the following components:
Ecosystem-based protection targets that are legally binding and "fine filter" enough (including Biogeoclimatic subzones and variants, plant communities, seral stages of old-growth within their natural range of variability, and forest productivity distinctions) and that ensure sufficient scale of protection to support the long-term persistence of these ecosystems, based on the latest insights from conservation biology and landscape ecology from designated independent science teams, and from Traditional Ecological Knowledge committees of First Nations.
It must emphasize protected areas and uphold protected areas integrity; that is, the standards and permanency of protected areas to exclude commercial logging, mining, and oil and gas activities, and without moveable boundaries. There are concerns that the province is emphasizing weaker conservation reserves, such as Old-Growth Management Areas (OGMAs) (where boundaries can be moved under timber industry lobby efforts) and Wildlife Habitat Areas (WHAs) (where logging in some areas can occur), rather than the stronger protected areas, like Provincial Conservancies and various PA (Protected Area) designations. In contrast, these stronger protected areas are permanent and exclude commercial logging, mining, and oil and gas development, all while protecting First Nations subsistence rights, co-management authority and rights and title. OGMA and WHA loopholes must be closed, as they are vital parts of the conservation reserve system to pick up the pieces of remaining old-growth and vital habitat. There are also concerns that the province is developing a new protected area designation that will have flexitarian minimum standards that still allow for commercial logging. Our organizations strongly advocate against these minimum standards that are easily shapable.
The BEHF when completed in a few months must guide the deployment of funds from the BC Nature Agreement and BC Conservation Financing Mechanism to ensure protection is most heavily funded for the most at-risk and least protected ecosystems. It must also guide the Forest Landscape Planning tables, where conservation reserves (eg. OGMAs, WHAs, Visual Quality Objectives, Riparian Management Areas, etc.), forestry and resource use activities with First Nations, the province, and stakeholders.
"The province under Premier David Eby's leadership and the federal government has provided half of the equation to protect ecosystems on a major scale in BC — the major funding to fuel protected areas expansion by supporting First Nations conservation initiatives. We have just heard from First Nations we're working with to establish Indigenous Protected and Conserved Areas (IPCAs) that those funds are already being committed to move their old-growth protected areas initiatives along, which is excellent. Now the other vital half of the equation: to aim protected areas establishment towards the most endangered ecosystems. Premier Eby and Minister Cullen, with their new draft BEHF, are signaling that the province may very well be headed there. To make it simple, this whole thing must scale up the protection of the most endangered and least represented ecosystems in BC. If it doesn't do that, it's a flop. Let's see where this goes and keep speaking up to make it happen," stated Wu.
See a new EEA video series from a week ago on the status of BC old-growth and protected areas policies here.
https://ancientforestalliance.org/wp-content/uploads/2023/11/1-Mossome-Grove-Port-Renfrew-Ken-Wu.jpg
1365
2048
TJ Watt
https://ancientforestalliance.org/wp-content/uploads/2014/10/cropped-AFA-Logo-1000px.png
TJ Watt
2023-11-15 09:33:14
2023-11-15 15:02:30
BC Opens the Door for a Potential Paradigm Shift in Conservation