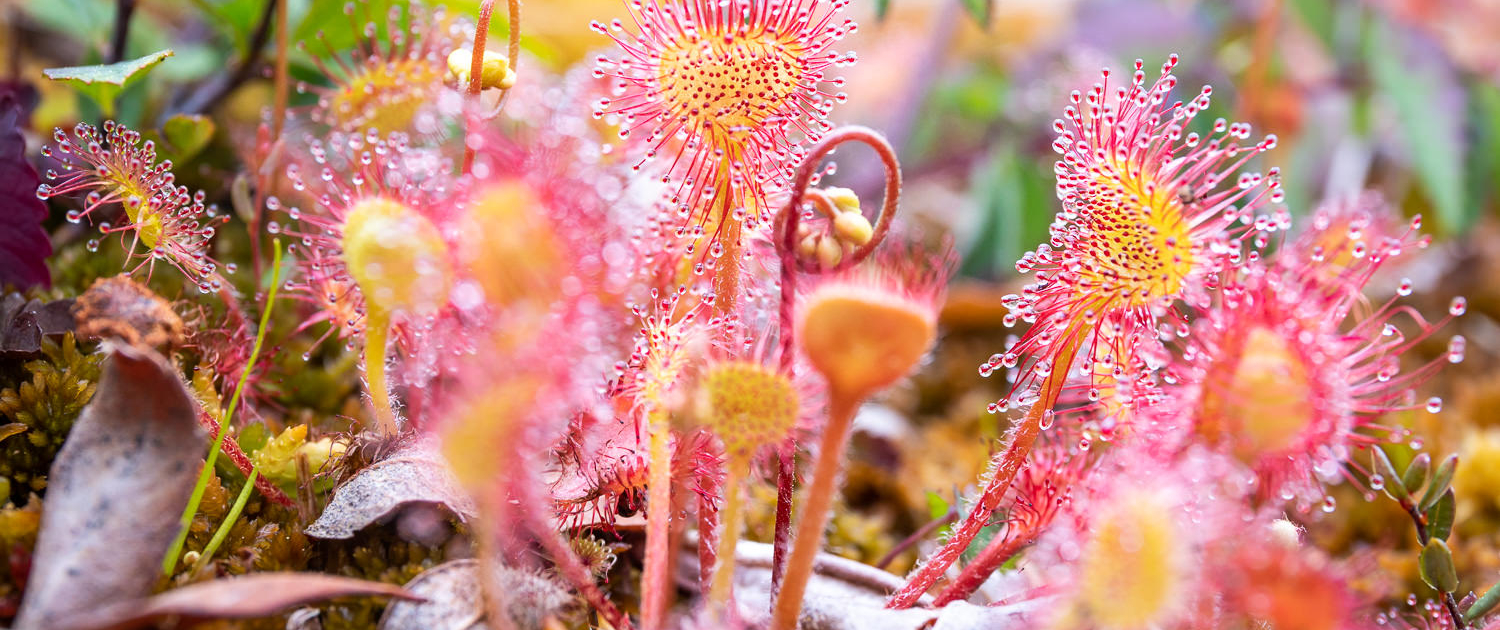 Aug 3
2022
Rather than make its food through photosynthesis, carnivorous sundews, like the ones seen here, supplement their diet by feeding on insects! The tiny tentacles have a sticky dew or "mucilage" on them to help trap and digest their prey for a hearty meal.
Known by the Haida First Nation as "many hearts," the sundew is a dynamic plant revered for its medicinal properties and as a good luck charm for fishing. The nitrogen-starved wetlands they thrive in, take thousands of years to develop and are home to a variety of beautiful life forms, including mosses, herbaceous plants, shrubs, trees, and fungi, not to mention these brightly coloured creatures!
These 'botanical oddballs' can be found in hot, humid areas such as Georgia and Florida in the US, but the majority are found in Australia and South Africa. In BC, they can be found in the bog forests along the coast, such as the Shorepine Bog Trail near Tofino – look very close at the ground next time you're walking there!
https://ancientforestalliance.org/wp-content/uploads/2022/08/Sundews-1.jpg
1000
1500
TJ Watt
https://ancientforestalliance.org/wp-content/uploads/2014/10/cropped-AFA-Logo-1000px.png
TJ Watt
2022-08-03 12:39:01
2022-10-04 15:03:19
Carnivorous Sundews