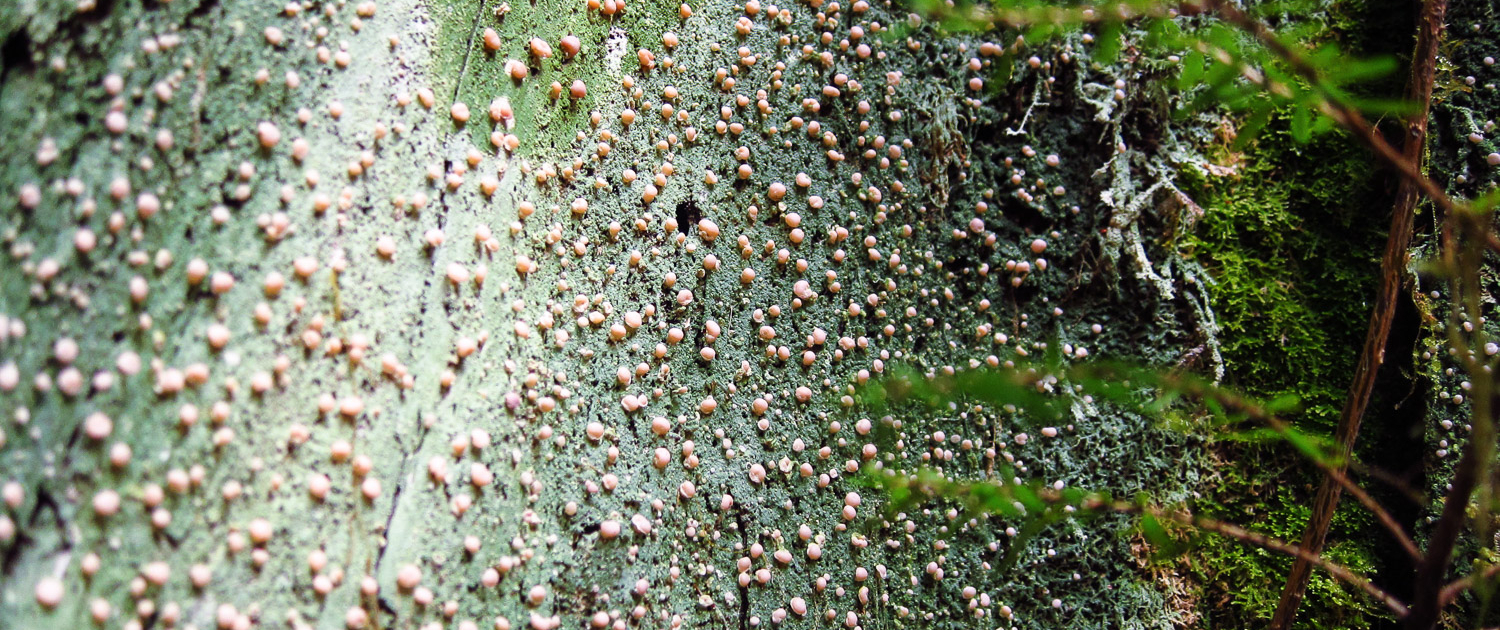 Jan 31
2023
Among the myriad lichens that adorn and encrust the coastal rainforest, few are as striking as Icmadophila ericetorum. This mint-green carpet speckled with tiny pink globes is known as "peppermint drop lichen" or "candy lichen" to some, but in British Columbia, most prefer the evocative nickname "fairy puke lichen" to capture its unique blend of the sickly and the fanciful.
This lichen thrives on rotting logs in shaded and damp places. The green carpet is the lichen's thallus which roughly corresponds to a plant's leaves, whereas the pink globes (or perhaps "chunks") are called apothecia and release reproductive spores, corresponding roughly to the fruits and flowers of a plant.
So next time you're wondering what those interesting colours on a log might be, take a closer look and see whether it's the leftovers of a forest fairy's wild night out.
https://ancientforestalliance.org/wp-content/uploads/2023/01/Carmanah_Media_Trip-6.jpg
1125
1500
TJ Watt
https://ancientforestalliance.org/wp-content/uploads/2014/10/cropped-AFA-Logo-1000px.png
TJ Watt
2023-01-31 11:56:36
2023-01-31 11:56:36
Fairy Puke Lichen