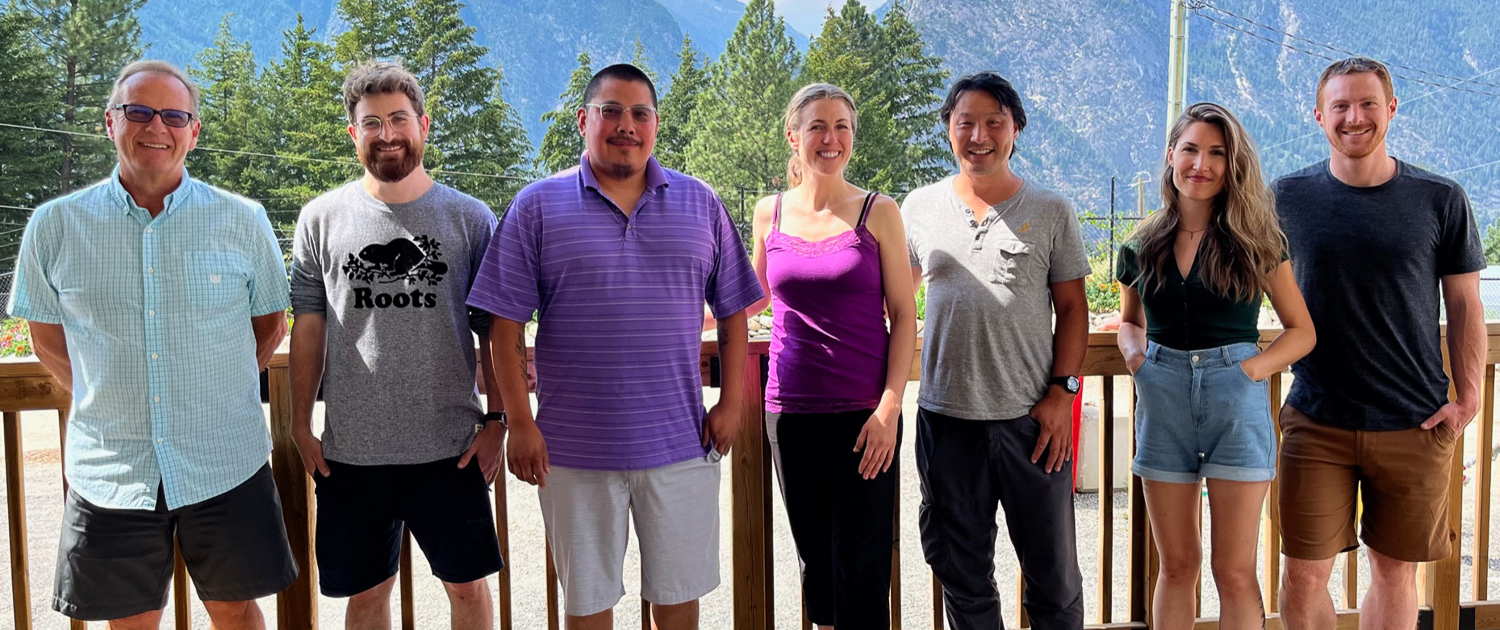 Aug 24
2022
In August 2022, members of the Ancient Forest Alliance had the opportunity to explore some important sites that are part of the proposed Indigenous Protected and Conserved Area (IPCA) put forward by the Kanaka Bar Band in the Kwoiek and Fraser Valleys near the town of Lytton, BC.
The Ancient Forest Alliance (AFA), Endangered Ecosystems Alliance (EEA), and Nature-Based Solutions Foundation (NBSF) – which form the Old-Growth Solutions Initiative (OGSI) – are supporting the Kanaka Bar Band's proposal to protect 35,000 hectares of land (an area nearly twice the size of Carmanah-Walbran Provincial Park), including 12,500 hectares of some of the most biodiverse old-growth ecosystems in BC, home to dozens of species-at-risk.
Of particular value is the protection of old-growth forests from the Interior Douglas-fir (IDF) zone, which is the most underrepresented ecosystem in the protected areas system in BC. In fact, this proposed IPCA includes the largest specimens of interior Douglas-fir trees known in Canada! Protecting such high-value tracts of this threatened ecosystem would make enormous strides to preserving the incredible diversity of old-growth forests in the province.
This proposal has yet to be finalized and future steps include community consultation, acquiring necessary provincial and federal funding, and finally the enactment of provincial legislation. We are excited to work on this project as it develops and to support the dedication and vision of Chief Jordan Spinks, Kanaka CEO Greg Grayson, and Lands Manager Sean O'Rourke, as well as other members of the Kanaka Bar Band on this fantastic initiative that conjoins indigenous land stewardship and the protection of endangered old-growth forests.
Learn more here: https://ancientforestalliance.org/band-in-b-c-s-fraser-canyon-proposes-to-protect-manage-350-sq-km-swath-of-land/
https://ancientforestalliance.org/wp-content/uploads/2022/09/Kanaka-Bar-Aug-2022-0.jpeg
1125
1500
TJ Watt
https://ancientforestalliance.org/wp-content/uploads/2014/10/cropped-AFA-Logo-1000px.png
TJ Watt
2022-08-24 15:59:33
2022-10-04 15:03:15
Kanaka Bar IPCA Proposal