VICTORIA (Lekwungen Territories) – The Ancient Forest Alliance's co-founder and photographer working to protect old-growth forests has been awarded significant support and recognition by receiving a Trebek Initiative grant, naming him a National Geographic Explorer and Royal Canadian Geographical Society Explorer.
"I'm honoured and grateful to have been selected as one of the first grant recipients for the Trebek Initiative and to be named a National Geographic Explorer and a Royal Canadian Geographical Society Explorer," noted Watt. "Combining art with exploration and environmental education is a lifelong passion of mine and I hope to shed new light on ancient forests in an effort to see them saved."
Watt's project will focus largely on creating new 'before and after' series of monumental old-growth trees standing and then cut, building on the impact of his first series captured in the Caycuse Valley that went viral around the world this year. The series garnered recognition in three international photo competitions: the Earth Photo 2021 Exhibition, the LensCulture Art Photography Awards, and Px3 'State of the World' in Paris. The sobering images have also appeared in a number of major magazine publications such as Patagonia, Red Bulletin (Red Bull's magazine), Outside Magazine, and the cover of British Columbia magazine.
"Seeing before & after images of some of the largest trees in earth's history turned into massive stumps contrasts the grandeur and destruction of these spectacular ecosystems,'' stated Watt. "The province and industry claim they're practising 'sustainable' forestry, but when 500-1000 year old trees are being cut down on an industrial scale, the situation is pretty clearcut: this is not sustainable."
Often exploring remote forests alone with just his camera gear and a GPS in hand, Watt hopes capturing photos of endangered old-growth will bring the attention needed to protect these forests before they're clearcut.
"Ideally, no 'after' photos will have to be taken."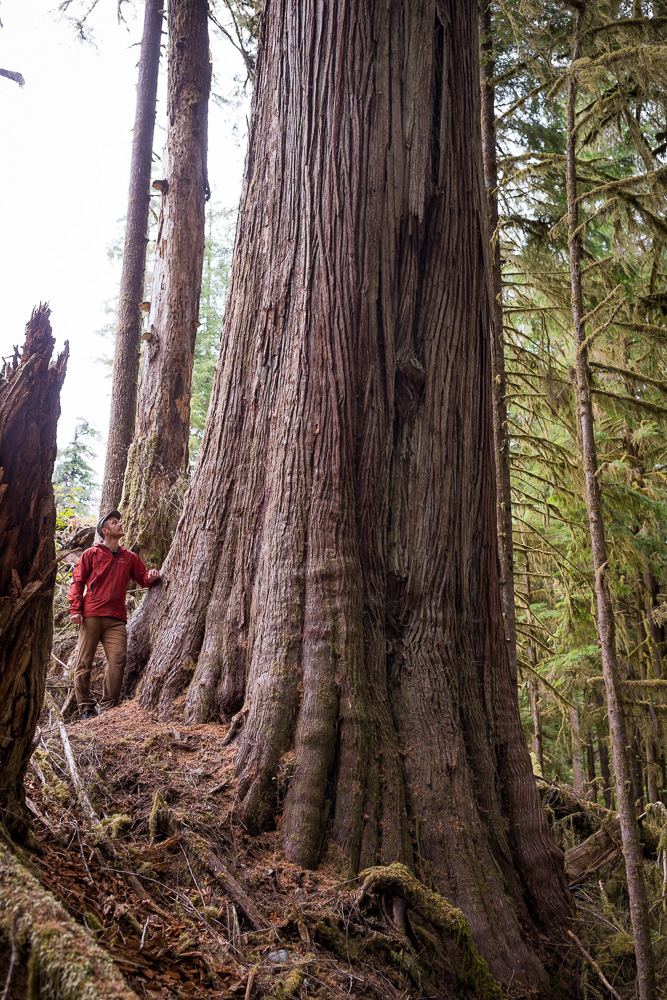 "I have already captured my first set of 'before' images with support from the Trebek Initiative grant, which include giant old-growth redcedar and Sitka spruce trees within a recently approved cutblock along the lower Caycuse River, not far from the location where the previous series was shot," noted Watt. "If the province doesn't halt the logging here, the world will witness their unnecessary destruction."
The solution to BC's old-growth crisis lies in the need for conservation funding for indigenous communities. The Ancient Forest Alliance is calling on the province to support First Nations old-growth protection initiatives with several hundred million dollars, matching federal funds already allocated for expanding protected areas in BC.
"With our planet facing a global climate and biodiversity crisis, there's a heightened urgency to ensure some of the world's most ecologically and carbon rich forests remain standing for centuries to come," stated Watt.
The Trebek Initiative, named after the late Canadian host of Jeopardy! Alex Trebek, is a grantmaking partnership between the National Geographic Society and the Royal Canadian Geographical Society that supports emerging Canadian explorers, scientists, photographers, geographers and educators with a goal of using storytelling to ignite "a passion to preserve" in all Canadians. This is the first year it has been awarded.
Learn more about the Trebek Initiative.