Nahmint Valley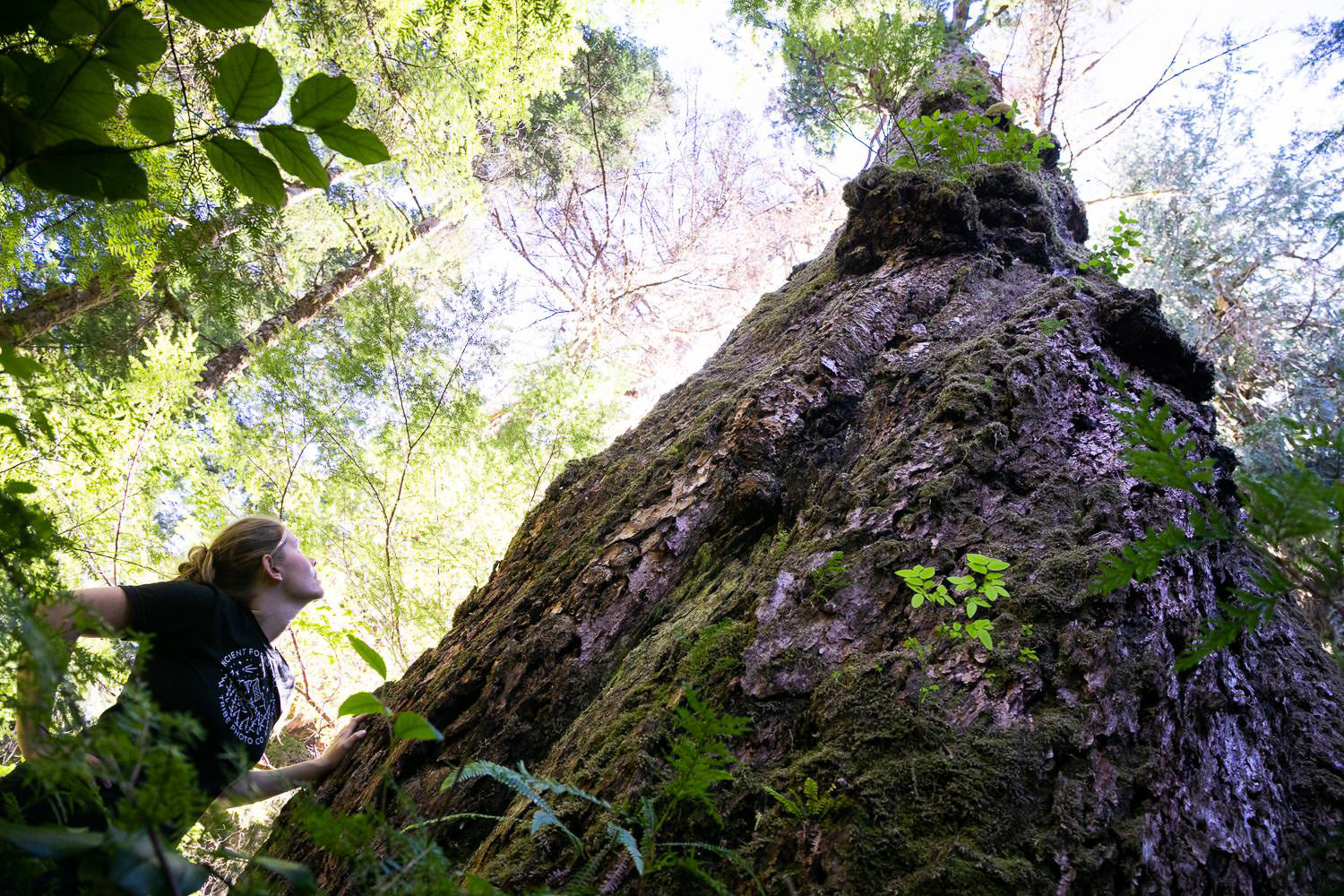 Name: Nahmint Valley
Status: Unprotected
Location: Central Vancouver Island (near Port Alberni)
First Nations Territory: Hupacasath and Tseshaht First Nations territory
Public/Private Land: Public
Company: BC Timber Sales (BCTS)
Photo Gallery: ancientforestalliance.org/photos/nahmint-valley
Take Action: ancientforestalliance.org/send-a-message
Area Description: Home to monumental and centuries old trees, a variety of wildlife including old-growth dependent species (such as the marbled murrelet), and supporting significant salmon and steelhead spawning runs, the Nahmint Valley is one of the largest tracts of remaining old-growth forests on Vancouver Island outside of Clayoquot Sound. A popular destination for hikers, campers, and anglers, and hosting remarkable ancient forests, lakes, rugged peaks, swimming holes, and gorgeous turquoise canyons, the area is considered by many to be one of the most scenic places in BC.
On an expedition to the Nahmint in May 2018, AFA campaigners were shocked to find the rapid and widespread destruction of some of Canada's finest old-growth forests and near-record sized trees including the felling of Canada's ninth-widest Douglas-fir tree. The logging sparked public outrage and criticism of BC Timber Sales (BCTS), the BC government's logging agency responsible for auctioning off cutblocks in the valley, and garnered local, national, and international media attention. Following our visit to the Nahmint, The Ancient Forest Alliance filed a complaint with the Ministry of Forests about the horrific logging practices identified.
In September 2019, we finally received the results of an investigation undertaken by the Ministry, which found that BC Timber Sales is failing to comply with the Province's already inadequate old-growth protection standards for the Nahmint Valley. The investigation found that too much old-growth has been logged in the Nahmint – even by the BC government's standards – and not enough of it has been retained to avoid biodiversity loss.
Despite these findings, however, the BC government has failed to halt logging and instead plans to auction over 600 hectares of old-growth in the Nahmint in coming years. While a Forest Practices Board investigation is due to be completed in the coming months, the AFA continues to work to hold the NDP government accountable for its actions – and inaction – in the Nahmint.
The AFA is calling for the BC government to halt logging in ancient forest hotspots like the Nahmint Valley and to use its control over BCTS to quickly phase out issuance of old-growth timber sales altogether.