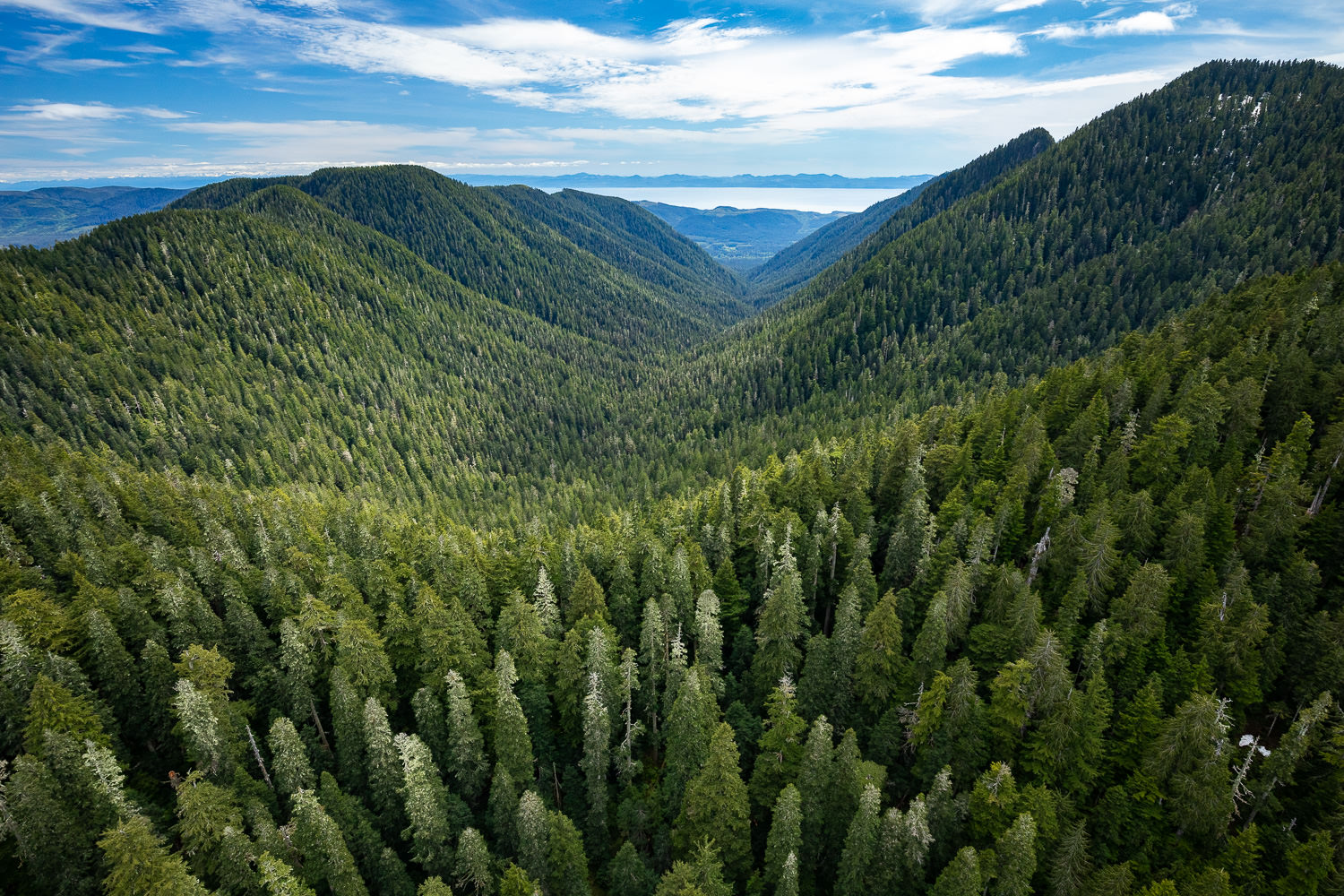 Jun 5
2021
Photos: Fairy Creek From Above
The emerald-green ancient forests of the Fairy Creek Valley in Pacheedaht territory from above. Last week we took to the skies to document old-growth forests and logging across the west coast of Vancouver Island and, when you're in the air, it's clear just how incredibly rare a sight this is – a roadless valley free from clearcuts. But how long will it remain that way?
Independent blockaders have prevented further road construction into the valley headwaters for 10 months now, sparking what has become the longest running blockade movement in BC's history with thousands of people involved. However, RCMP recently breached their Waterfall Camp and road equipment from Teal-Jones is once again headed towards Fairy Creek.
Premier John Horgan and the BC NDP government must intervene and enact immediate logging deferrals so that conservation solutions can be found. They must also adopt the Canadian government's national protected area target of 30% of land and waters by 2030 and embrace federal funding to protect places like Fairy Creek and endangered old-growth forests across BC.
Send a Message today!!
https://www.endangeredecosystemsalliance.org/news/bc-protected-areas
First Nations and forest-dependent communities need funding for Indigenous Protected Areas and sustainable economic diversification in order to supplant the revenues from logging these irreplaceable ecosystems.
https://ancientforestalliance.org/wp-content/uploads/2021/06/Fairy-Creek-Aerial-2021-513.jpg
1000
1500
fairwindcreative
https://ancientforestalliance.org/wp-content/uploads/2014/10/cropped-AFA-Logo-1000px.png
fairwindcreative
2021-06-05 14:41:28
2022-10-06 17:34:15
Photos: Fairy Creek From Above