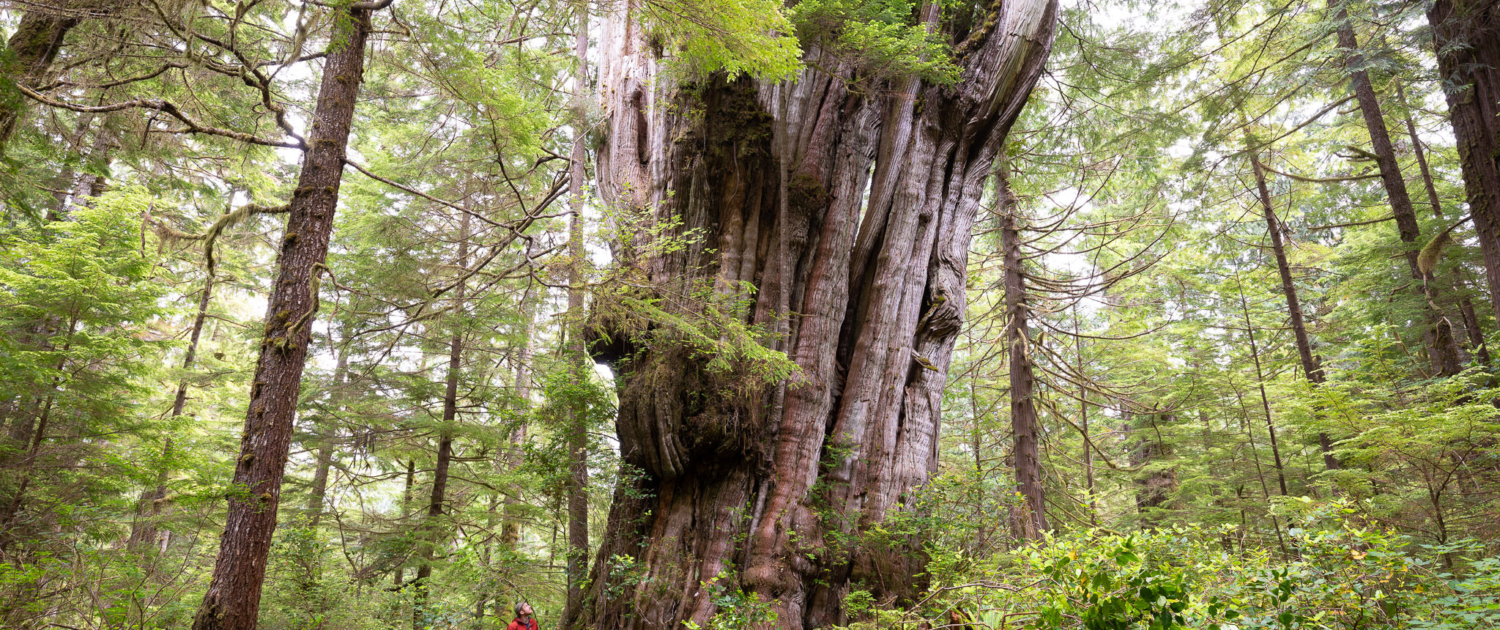 Nov 17
2023
'Potential paradigm shift': Activists are hopeful for BC's new environmental protections
November 15, 2023
Victoria Buzz
By Curtis Blandy
See the original article.
BC's government is trying to implement further steps to protect and preserve the province's at-risk environment through a new biodiversity and ecosystem health framework (BEHF).
Right now the BEHF is just a draft proposal, but Nathan Cullen, the Minister of Water, Land and Resource Stewardship, is hopeful that it will become legislation and allow for the preservation of BC's well-known natural landscapes.
"People in BC share a deep connection to nature, from our ancient forests and diverse wildlife, to our coastal waters and mountain ranges," said Cullen.
"Together, we are charting the next steps for conserving BC's rich biodiversity and healthy ecosystems that support us all."
Earlier this month the Province announced it was aiming to protect 30% of BC's old-growth forests to align with and honour the commitments they made based on the recommendations from the Old Growth Strategic Review.
Although the BEHF is vague in its current stages, conservation activists are applauding the government's steps towards preservation and protection of BC's old-growth.
However, these groups warn that "the devil will be in the details."
"If this framework results in science-based targets to protect the full diversity of ecosystems in BC, including factoring in 'forest productivity distinctions' to protect the classic old-growth stands that spawned the 'War in the Woods,' then it would up-end the traditional conservation model in BC and across much of the world which seeks to minimize impacts of conservation on industry," said Ken Wu, Executive Director of the Endangered Ecosystems Alliance.
"In BC the dominant paradigm has long focused on minimizing the impacts of conservation on the available timber supply for logging, thus emphasizing the protection of alpine, subalpine, far north, and bog landscapes with low to no timber values."
They say that it will take ecosystem-based targets for the BEHF to be effective.
"Without ecosystem-based targets, it's like sending in a fire brigade to hose down the non-burning homes, while those on fire are largely ignored," Wu added.
The Endangered Ecosystems Alliance and the Ancient Forest Alliance both say they would like to see the government approach this endeavour with integrity and adequate funding.
See the original article here.
https://ancientforestalliance.org/wp-content/uploads/2023/07/Flores-Island-Clayoquot-Sound-147.jpg
1365
2048
TJ Watt
https://ancientforestalliance.org/wp-content/uploads/2014/10/cropped-AFA-Logo-1000px.png
TJ Watt
2023-11-17 13:40:07
2023-11-17 13:40:07
'Potential paradigm shift': Activists are hopeful for BC's new environmental protections